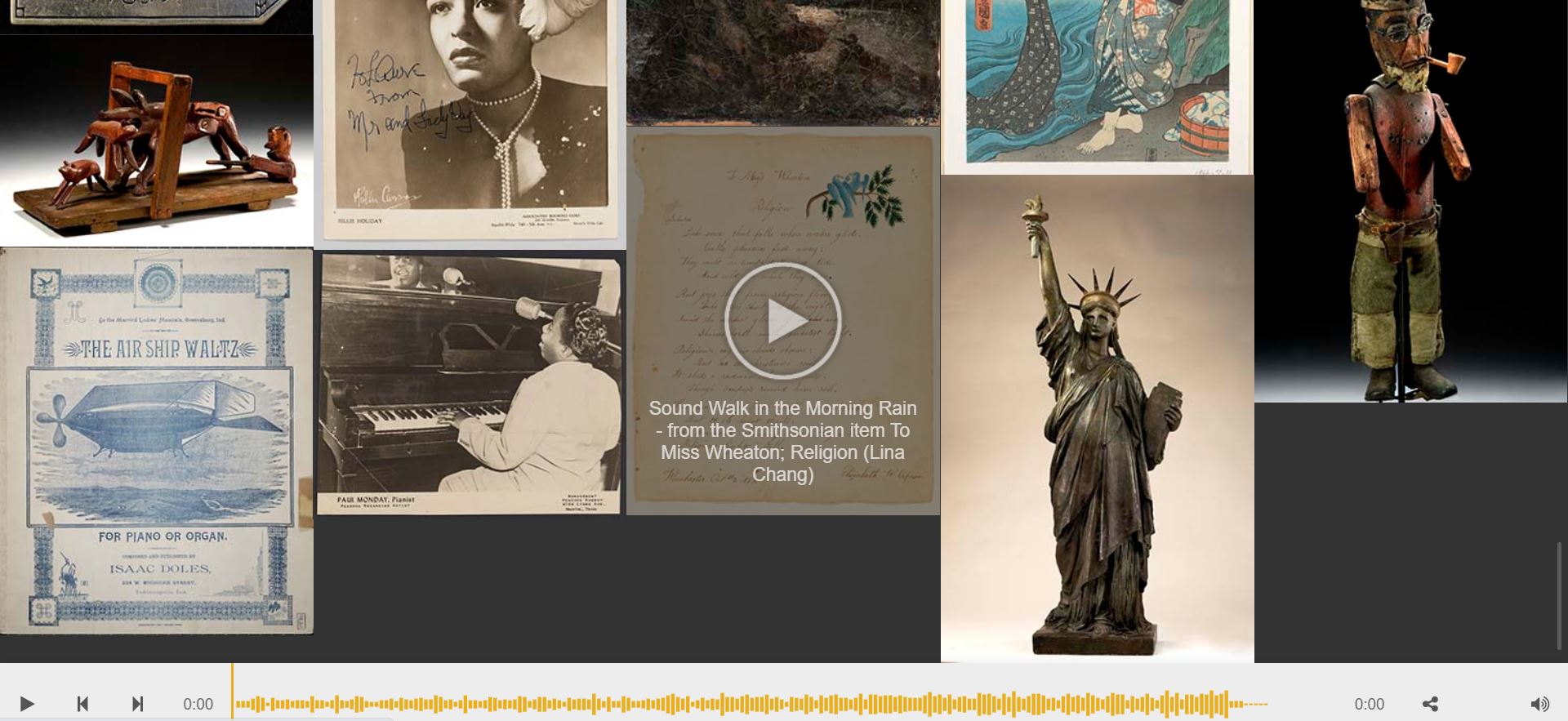 June 01, 2020
Contributed a field recording piece I made "Sound Walk in the Morning Rain" for the Smithsonian Treasures project. An online exhibition of sound works inspired by the Smithsonian Institute's collection - recently made freely available to the public domain.
Head to this
link
to listen!
///
Jan 09, 2020
In early January this year I took part in Code Societies at the School for Poetic Computation. While I was there I was interviewed with Char Jeré by Neta Bomani as part of an oral history project.
Listen
to an exerpt of our interview and don't forget to give a listen to the other amazing interviewees!